Joseph Goldyne's ink and wash drawings have been reproduced as high-resolution digital prints on 80 lb. Epson Ultra Premium Presentation paper.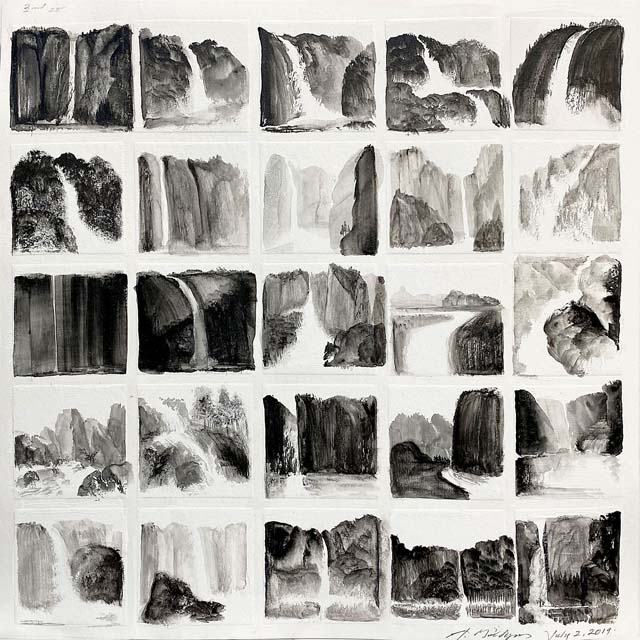 Billy Collins' poem, Elk River Falls, was published in 2002 while he was Poet Laureate of the United States. It exemplifies his special ability to capture hidden textures in everyday moments and to transform them into extraordinary poems.
The cut-out sheets that act as masks are 250 gsm BFK Rives paper and were laser cut at Magnolia Editions in Oakland, California by Nicholas Price under the direction of Don Farnsworth. The concertina spines with pockets using Strathmore Bond 24 lb. paper have a neodymiumplate magnet inserted to hold the mask in the spine.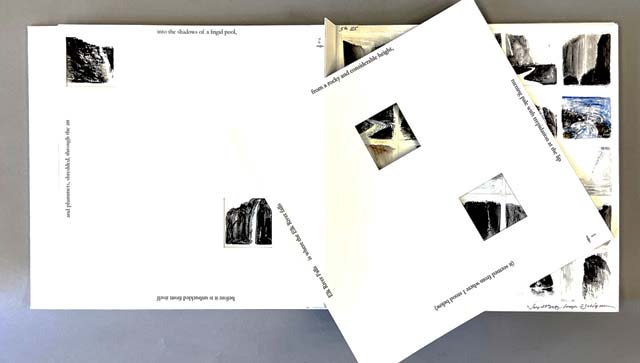 Joseph Goldyne has also made new, original ink and wash drawings, measuring 7 x 5 inches, to accompany the edition. Each unique image is housed in a folder at the back of the book and can be removed for presentation or framing.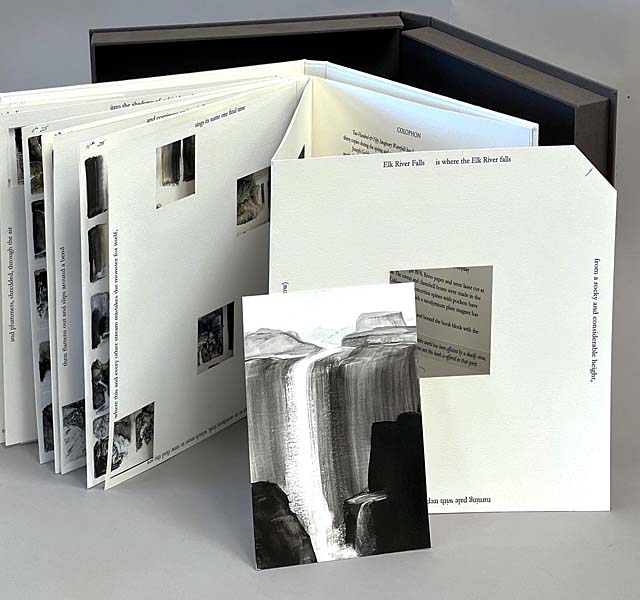 The book is housed in a fabric-covered board case with a reproduction of a page of twenty-five waterfalls on its cover. John DeMerritt, who made the covers and the clamshell boxes for the edition in his studio in Emeryville, California, suggested the motif of embossing small squares on the cover of the box to anticipate the pattern in the grid of the artist's drawings.