The tools Barry Lopez used to explore the complexity of the world included asking questions; often in letters to others he thought would have insights about interests they might share. The envelopes hinged in this book are ones addressed to people he would have contacted while writing On Location and contain collages of stamps which add up to the proper postage.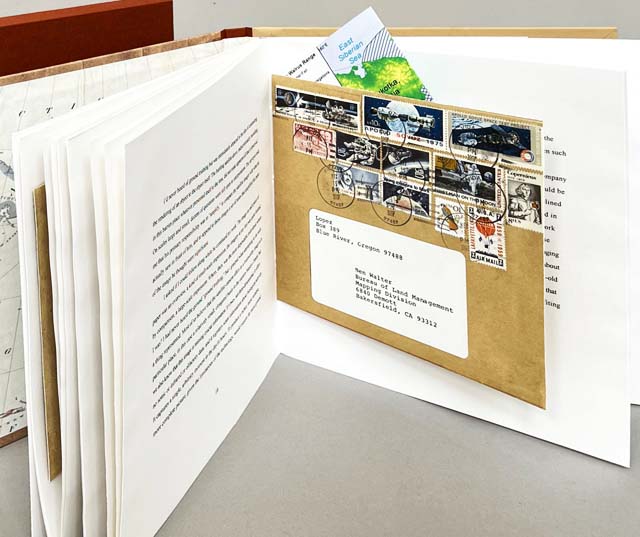 The envelopes, printed as high-resolution digital prints, have been cut and hand-folded and then sewn into the spine of each book. The text pages have been printed on 80 lb. Coronado Stipple paper and bound using a variation of an accordion binding in which two-page spreads are alternatively pasted back to back to create double weight pages.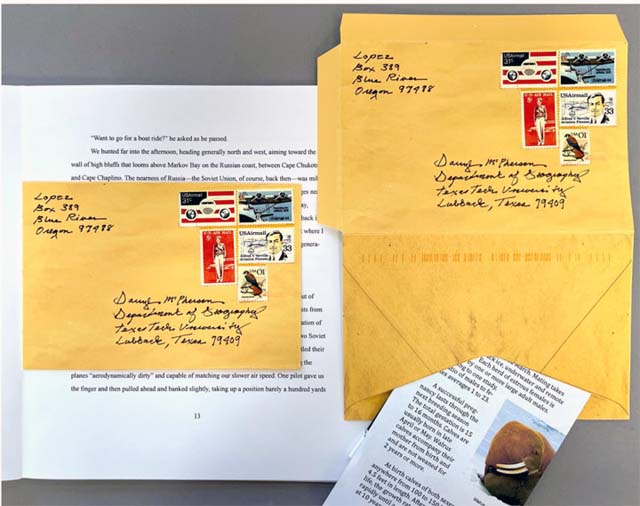 The back of each envelope has a slit to hold notes from scientific publications that Barry Lopez might have consulted in preparation for his journey.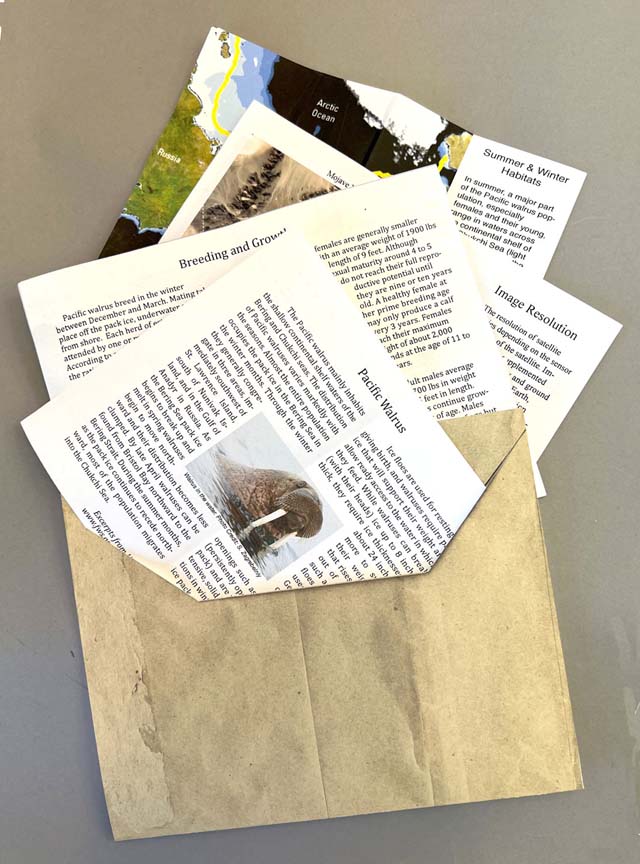 Barry Lopez took great interest in knowing his precise location and often jotted down his exact geographic coordinates. The monotypes appearing in the book have been used as the basis for fabricated stamps.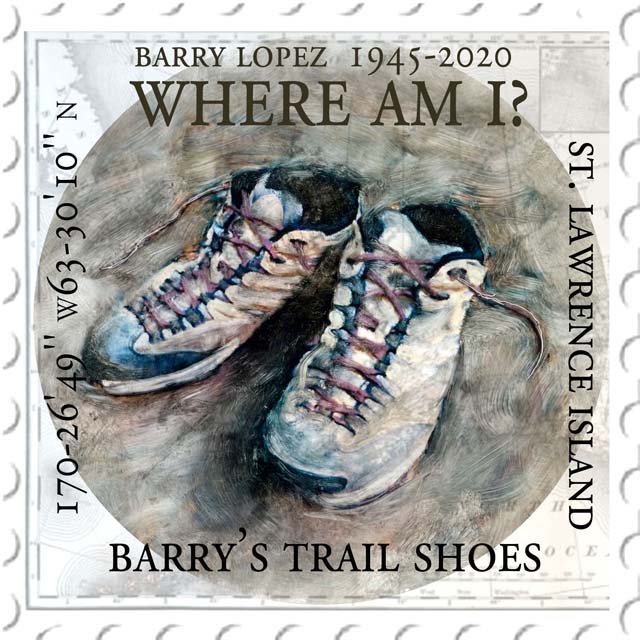 A place name (such as St. Lawrence Island, Alaska) appears vertically on the right side of each stamp. The latitude and longitude of that place appears vertically on the left. These stamps offer the opportunity to remember him, his writing and his presence in the world.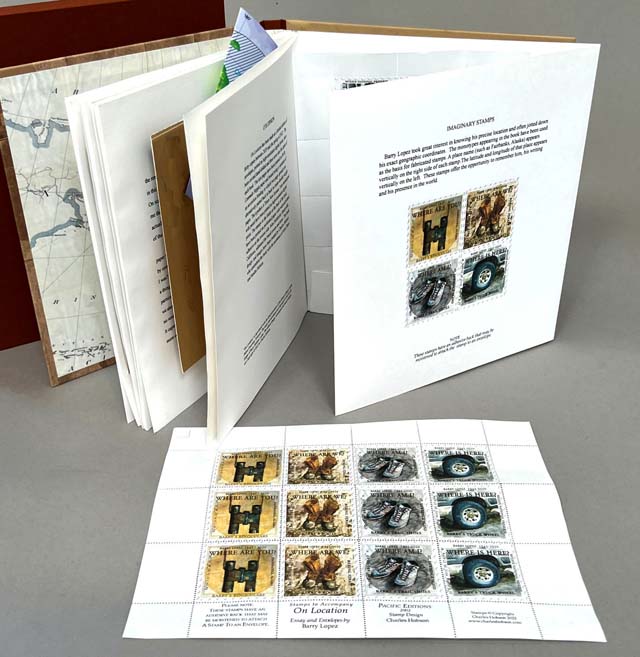 The inside front cover of the book reproduces a historic map, the first to name Alaska, and shows the Bering Straits and St. Lawrence Island.