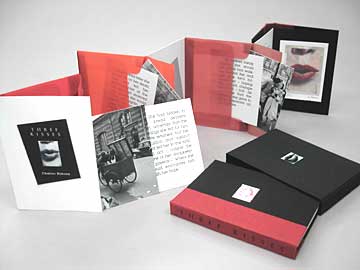 THREE KISSES is a handmade limited edition book that has been made from postcards, translucent envelopes, various papers and features the photographs of Robert Doisneau. Each envelope contains a photograph and a fictional story by Charles Hobson about the persons in the photographs.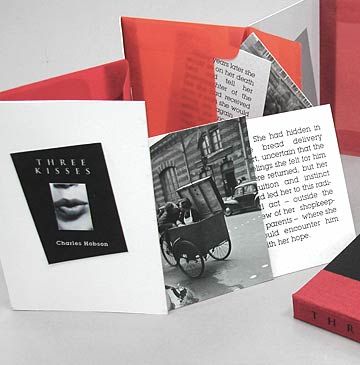 "She had hidden in the bread delivery cart, uncertain that the feelings she felt for him were returned, but her intuition and instinct had led her to this radical act – outside the view of her shopkeeper parents – where she could encounter him with her hope."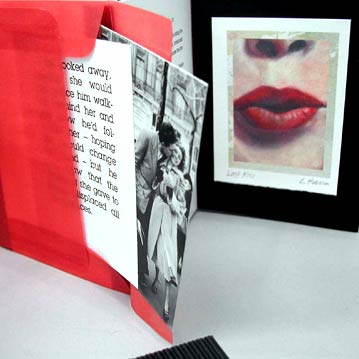 "He looked away, hoping she would not notice him walking behind her and see how he'd followed her – hoping she would change her mind – but he saw now that the greeting she gave to Pierre displaced all his chances."


A pastel monotype by Charles Hobson has been reproduced as a digital pigment print with hand coloring and appears as the last image in the book.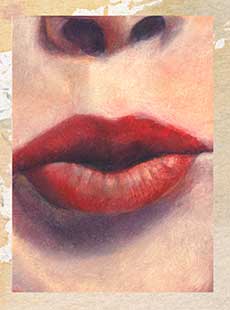 |The book is bound as an accordion and has a corrugated board slipcase which measures 5 1/2 x 4 x 3/4 inches and has been made in an edition of 90 copies. Publication price: $275